30 Years of Competence in Radio System Solutions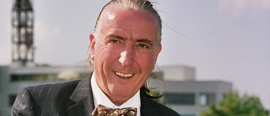 You can rely on our many years of experience
Edmund Breitenfeld – the founder of Securifix – has been an entrepreneur since 1972. Under his management various security- and radio-system solutions have been developed and successfully rolled out to market. Securifix was a forerunner on the market of forklift fleet optimization when their first forlift-call system was launched in 2008.
In 2018 the CEO chair was taken over by Alexander Breitenfeld (MSE), who acquired expertise in 10 years as CEO of a partner company for radio system solutions.
Cost-effective
production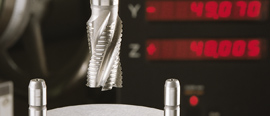 Qualified staff and state-of-the-art machinery
We are putting new product ideas into effect with CAD supported construction, several high frequency measuring stations and the latest CNC machines.
Qualified staff, state-of-the-art machinery and rational production methods guarantee the cost-effective manufacture of efficient wireless products.
Communications solutions with high frequency radio technology.

For over 40 years Securifix GmbH has been developing, producing and selling communications solutions based on high-frequency radio technology.
Customised solutions

Securifix is constantly developing its own products and tailors the solutions precisely to individual customer requirements.
Well-known customers rely on Securifix.

Our customers include companies like MAN, NEFF, Siemens, Parador and Rheinzink.